CV Tips, Advice & Guidance
Your CV is your shop window. It is where you display what you have to offer. The person likely to be reading your CV will be an HR professional or a hiring manager. They are likely to have other CVs to look at and therefore it is important that yours stands out. Our CV Tips, Advice and Guidance will help you to craft the perfect CV. You will see we have used the phrase, "at a glance", this is because when you read CVs that is what you do want to see things quickly – at a glance. The two key things to consider when formatting your CV are:
Content
At a quick glance the reader needs to be able to see exactly your qualifications, skills and experience. Along with what you are able to do for them.
Format
A CV should be pleasing to the eye and look smart, accurate and professional. The way you format your CV is a reflection of you and your level of professionalism.
Top Tips for a Professional CV
As professional recruiters that look at a high volume of CVs daily we know what makes CVs stand out. It can be tough to think about where to start and what to include. With our top CV tips, advice and guidance in writing will help you kick start your job search. These below are the basic factors to think about and often common mistakes that people make when creating or formatting a CV. It can result in a messy and unprofessional looking CV. Remember, a CV is a reflection of you as a person and how you work. If your CV is messy, the reader may think you do not care. Here are 8 key factors to think about when constructing your CV.
Font Size – Use the same font throughout the whole CV. Make sure you use a font size that is easy to read. You can make headings larger to stand out.
Font Style – use the same font style throughout. Commonly used are Calibri, Times New Roman or Comic Sans.
Spacing – Make sure the spacing between your lines is consistent. Common practice is to use two spaces between a paragraph and a new heading and one space between a heading and the next line.
Bulleting – Big blocks of text are off putting so always use bullet points and be concise.
Indents – All your indents should be consistent as you will see on this document. Google how to do this and word wrap around if you don't know.
Margins – Make sure they are all the same around the page.
Dates – Make sure they are correct. If you have left somewhere don't write "until present". If there are gaps in employment, specify why.
Grammar, Spelling and Punctuation – Check meticulously. Remember, you will probably be involved in teaching so it isn't a good reflection on you if your own skills aren't perfect.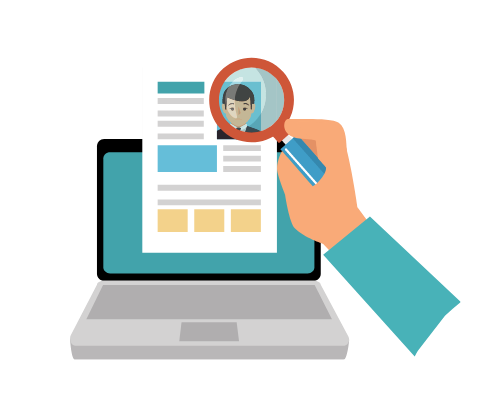 When writing the content of your CV it's important to think about where to start. Our CV tips, advice and guidance below will give you a good indication of what to include and the format. When applying for roles it's crucial to think about how you suit that job. We always advice before diving straight into your work history to write a summary of your relevancy to the position your applying for. This could be classed as a 'supporting statement' however you want to keep it short and to the point, include your key qualifications, experience, skills and achievements.  Remember your CV should be concise and consistent. 
Personal Profile
We would advise to use a supporting paragraph instead of profile. The common mistake here is that people make them too generic and fluffy. Saying things like, team player, hard worker, dedicated. Everyone says that so how can your CV stand out. If you would prefer to include one, imagine you were getting into an elevator with someone and they asked you what you did for a living and you had to tell them before they got out at the top floor. Try to incorporate any achievements or accolades you have.
Job Roles
The reader wants to know what you have been doing in your last job or most recent roles first, these should hold the most information! They are assessing if you have the experience to do the job for which you are applying. Ensure you cover at least 5-10 years work history (depending on your experience) anything prior bullet with dates/company/role. Don't make your CV too long to read a few pages is enough.
Dates & Companies
Include the dates you started and when you left each role. If possible try to remember months as well as years so your job roles flow together. If there are gaps between employment then specify why and where possible think of any CPD you've done in that time and include. When listing your employers it can be helpful to include the nature of the business too.
Duties
List these in bullet points. Take out any fluff, make it factual and clear EXACTLY what you did. Do not copy and paste from previous or similar roles as this looks lazy.
Qualifications
The reader wants to know if you are qualified to do the role for which you are applying so clearly lay out the qualifications that are relevant to the role. Don't take up valuable space with irrelevant GCSE's etc.
Achievements
A company wants to know what you can do for them and what makes you stand out from the crowd. Therefore, think about your achievements carefully. They can be inserted under each role or included in your profile. Try to get them on the front page.